Posts for the month of September 2017
I have an ancient Craftsman tablesaw which had no dust collection system for it. The underside of the saw was simply open, and sawdust went everywhere. In order to get it under control, I cut a cardboard box to fit under the tablesaw. Since it was large enough to fill the space under the saw, it collected the sawdust quite well, but it was too large to pull out from under the saw's legs. That was my temporary solution for the past decade, but I had done some work on the tablesaw, and when I had put it back on its feet, I had not put the cardboard box in place. Time to get around to implementing a better solution.
Using these (scrap) materials and some scrap plywood...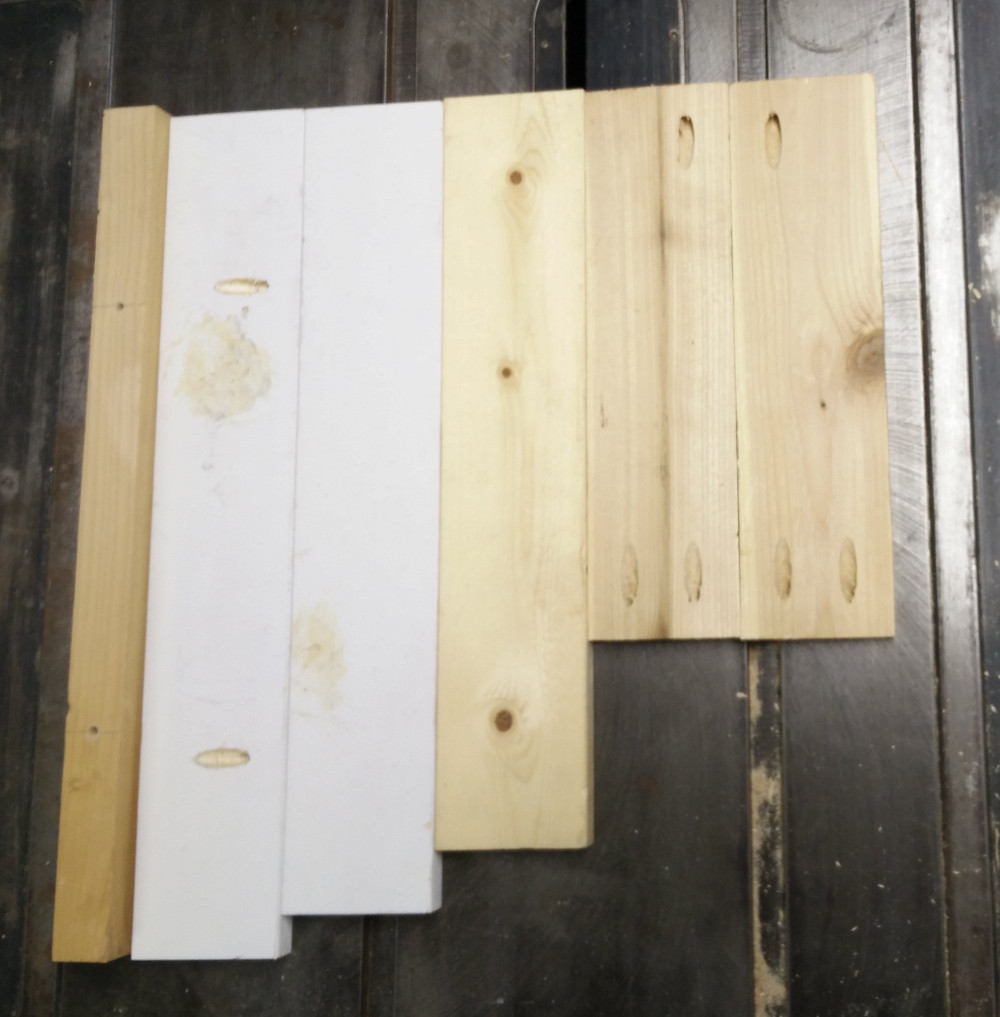 ... I built a shallow box with a dust port.
The top view: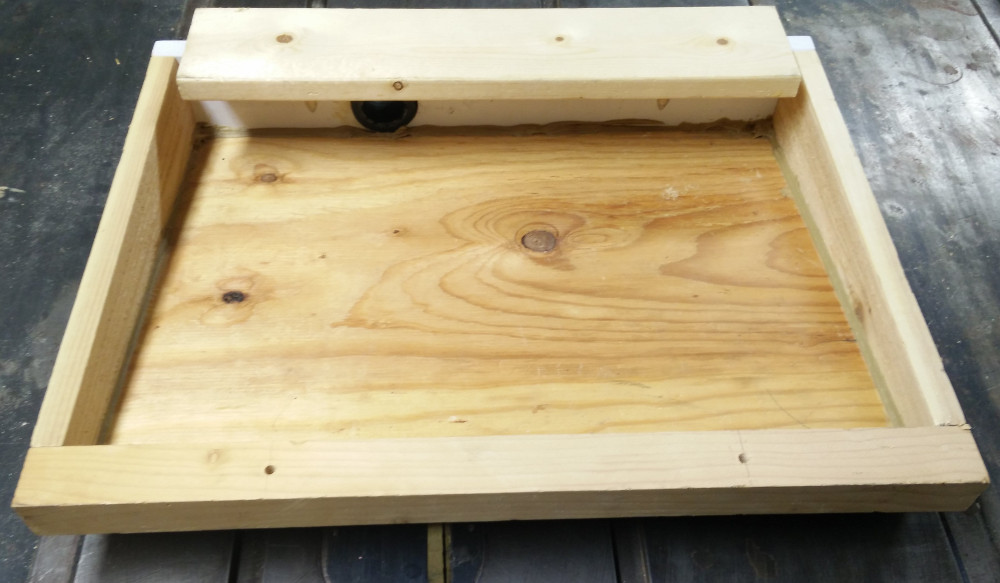 The bottom view: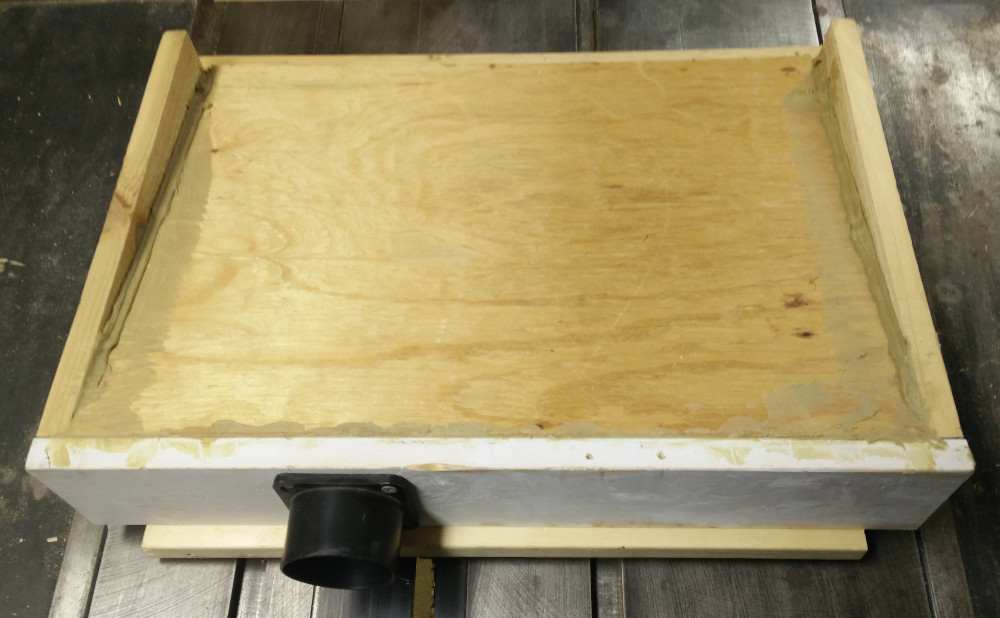 I used pocket-hole screws for the frame of the box, tacked the plywood into place with a few nails, then used construction adhesive around the edges of the plywood to keep it in place and allowed that to dry.
The lip on the box rests on top of the sheet metal body on that end, and on the other end, I put a 1x4 inside the sheetmetal lip of the body of the tablesaw.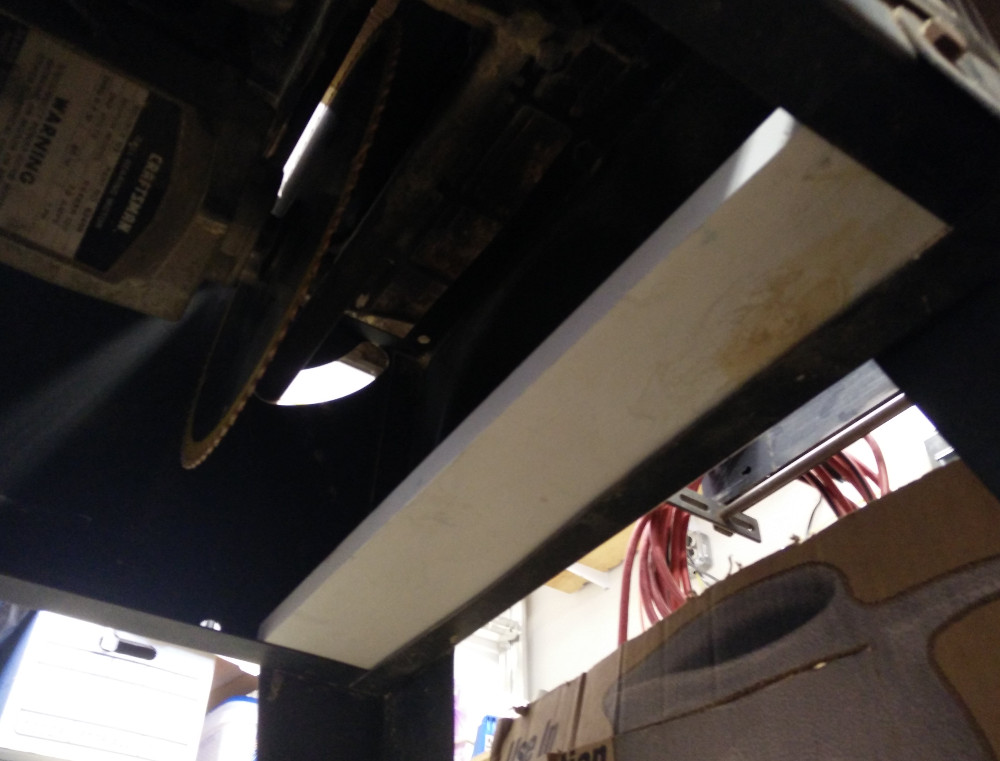 Screws inserted through the 2x2 board on the end screwed into this board so both ends of the box are supported. Installed, it looks like this from below: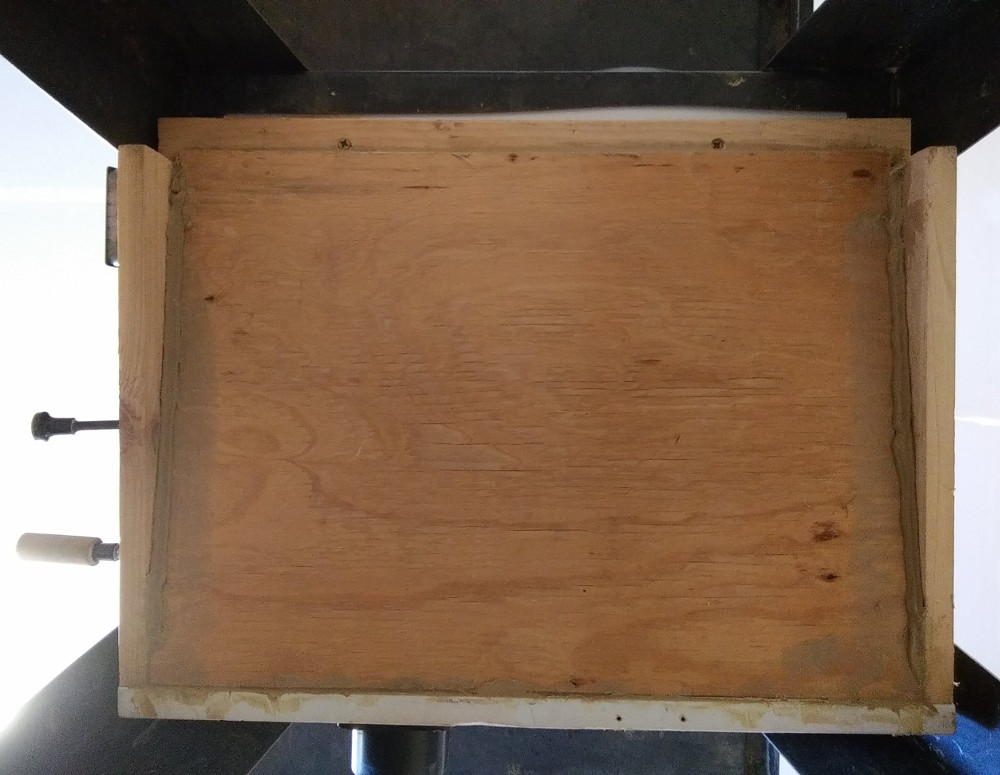 The end result looks like this:
This will allow me to use some of the space under the tablesaw that used to be entirely filled with that cardboard box.