Improving a Damaged Extension Cord
The humble extension cord is frequently overlooked relative to its value in a garage or shop. Over the course of years of abuse, one of my extension cords wound up with a cut in the insulation, exposing the copper wiring. This resulted in an electrical "POP!" when it was pulled across a piece of metal. I cut out the damaged portion of the extension cord, but didn't throw the cord away. Instead, I gathered up some electrical bits from stuff I had salvaged and bought a few parts from the hardware store.
two-gang metal box
power outlet
dual power switch
two-gang faceplate
two grommets
a bit of copper wire
I wired the switch so that one controls the outlets in the electrical box, and the other (the one closer to where the cord leaves the box) controls the plug on the last foot or so of the extension cord.
Pictures showing the internal wiring:
Ready for the faceplate: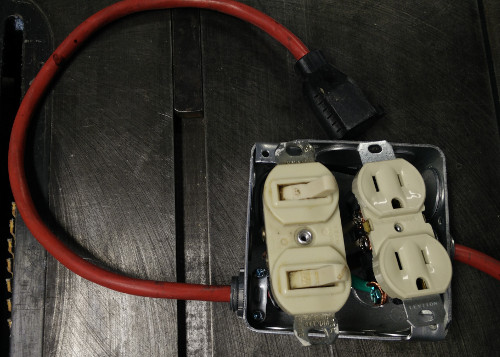 The end result: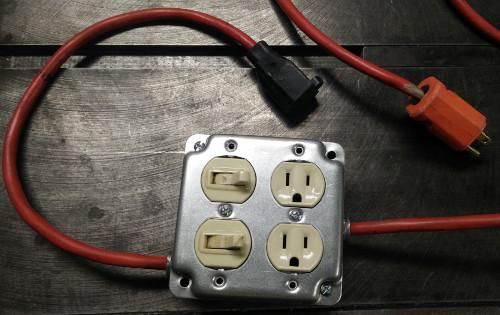 Attachments
(5)
Download all attachments as: .zip